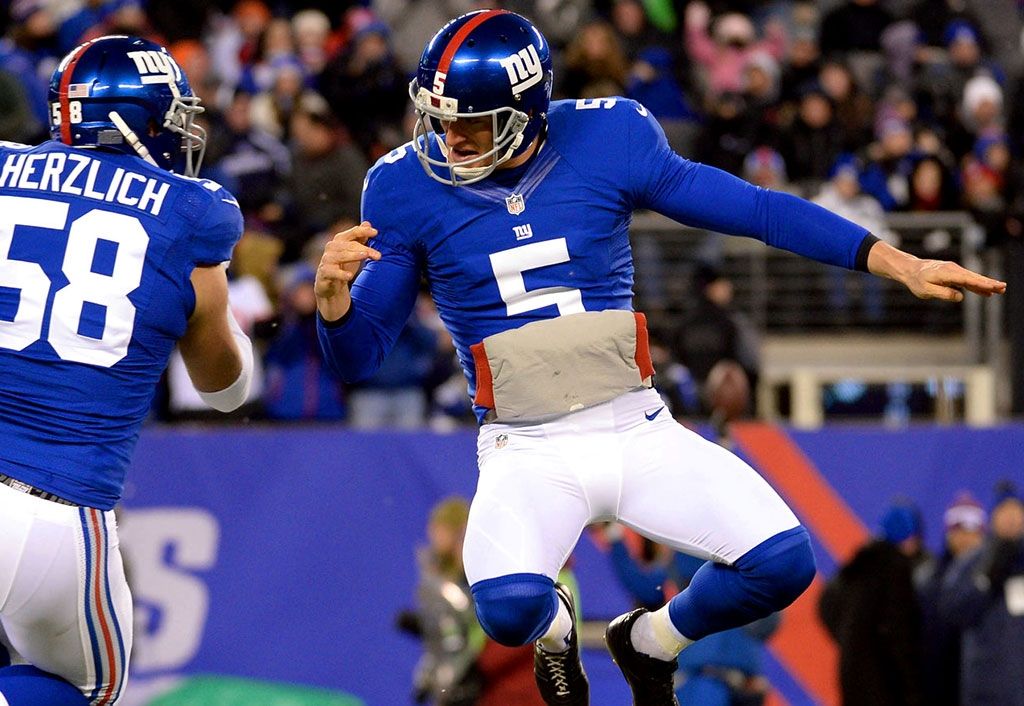 Jefferson Award: Steve Weatherford
POSTED BY: STEVE WEATHERFORD in NEWS
TERRE HAUTE, Ind. (WTHI) – Steve Weatherford's off-the-field efforts cover not just yards, but miles.
Weatherford is heading into his 10th NFL season after spending the past four with the New York Giants. He continues his generosity by showing his profound love for his hometown.
His annual Rush the Punter event, which Weatherford hosts with the United Way and the Vigo County School Corporation, raises money for an early childhood education program.
"I think, for me, success is more than, you know, Pro Bowls and Super Bowls and how much money you have in the bank," Weatherford explained. "I think it's about how many people that you can positively impact with the success that God has granted me."
Another first-rate example of Weatherford's Jefferson Award-winning efforts: Dozens of shoes and cleats that he gives to needy children in Vigo County.
The idea comes from one of his favorite childhood memories, the feeling of putting on a new pair of shoes. To this day, Weatherford's acts of kindness are motivated by his time as a Terre Haute North Patriot.
"I remember being that kid. You know, it wasn't so far removed that I was that child that was growing up in Terre Haute and had dreams and aspirations of being something great. Not necessarily just an athlete. Just being somebody that someone looked up to. And now that I am, I want to make sure that, you know, when I'm dead and gone, that people remember me for more than just kicking a football."
During his April visit to Terre Haute, Weatherford wrote a check to the Grumbling Tummies program. It provides meals to needy children, right in his own hometown.
"I want the fruits of my labor and the blessings I've had in my life…I want to share them," he continued. "Because at the end of the day…you know, money doesn't make you happy. I think money is just a vehicle to be able to take your passion and make it bigger. For me, my passion is educating, inspiring, and motivating."
Although the Jefferson Award for community service might not be his most recognizable accolade, it's important to him and to his family.
"I'd love to win another Super Bowl but being recognized like this, as a public servant, as somebody who wants to inspire, motivate, and educate, is special to me because…you know, my mom was awfully proud of me when I won the Super Bowl but awards like this (Jefferson Award) mean so much more to her than any Super Bowl ever could."
Weatherford's won national awards for his service including the New York Giants' recipient of the Walter Payton Man of The Year Award as well as the Wellington Mara Award – named in honor of the Giants' late owner.


Source
Mike Cleff | WTHITV 10 | May 6 2015
http://wthitv.com/2015/05/06/jefferson-award-steve-weatherford/