"I think as a kid, you look up to superheroes and you look up to professional athletes," said Weatherford. "I thought it was appropriate in that setting. Kids love football, but one thing that everybody can really agree on is that they look up to superheroes. I wanted to represent something that everybody looked up to, and not just little boys that love football."
Weatherford is especially enamored with Superman because he serves as a beacon of hope for people.  The man of steel might be faster than a speeding bullet, be stronger than a locomotive and have X-ray vision, but Weatherford pointed out that anybody can be a superhero.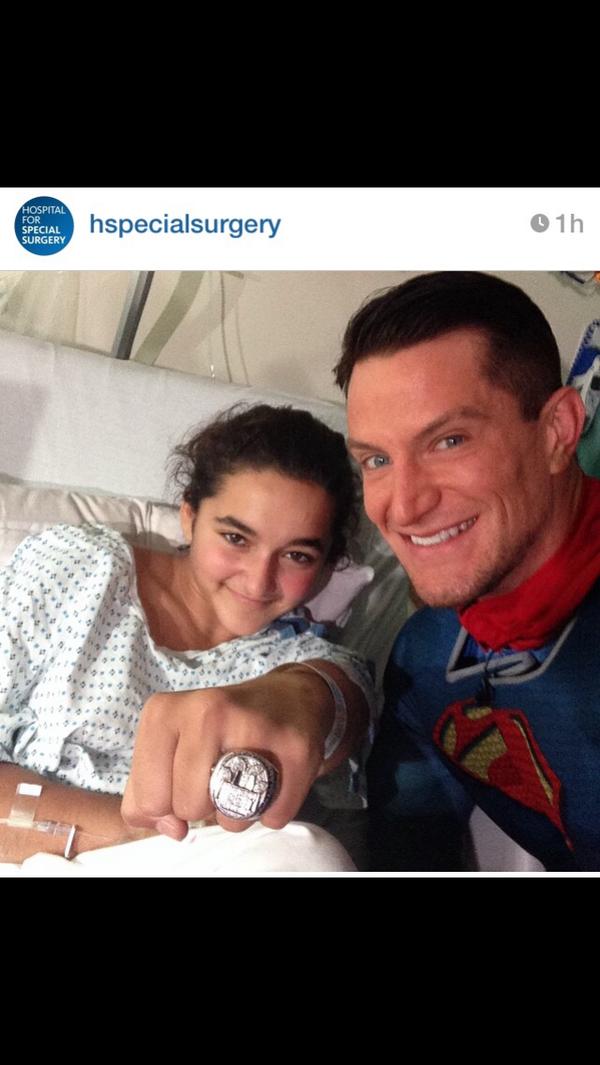 "If you dedicate yourself every day to being the best that you can be that day, you are a superhero because you're being better than what you were yesterday," said Weatherford.
The Giants will have to wait a while to show that they're better than they were on Sunday.
A 31-21 loss to the Cowboys dropped Big Blue to 3-4 heading into their bye week. Despite two losses in a row, Weatherford knows that the Giants can combat their issues by attacking adversity with their own version of kryptonite.